To become a certified spray foam installer, all operatives must undergo a specific training program at the manufacturers training facility. Then, they are subject to on site audits for ongoing conformity.
All our operatives have attended extensive training sessions with Huntsman Building Solutions, the new home of Icynene.  They have been trained on all aspects of spray foam insulation. From application of the different types of foam, health and safety, equipment maintenance and theory-based training. All to learn more about spray foam insulation products.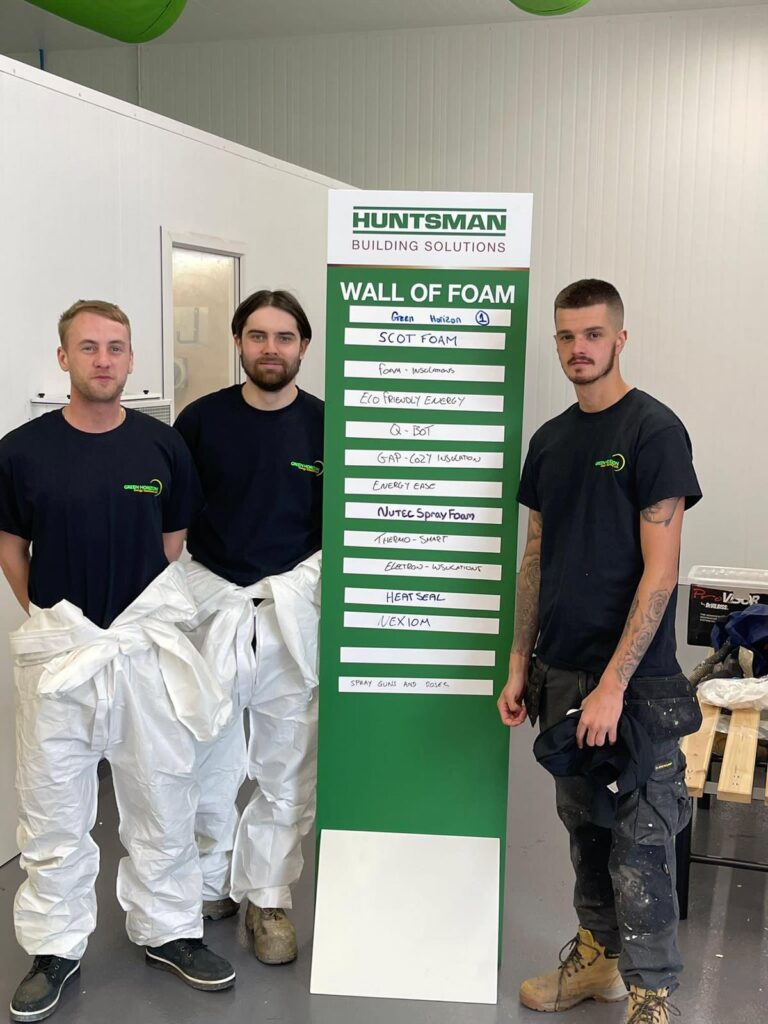 Specifying Spray Foam Insulation For New Builds & Extensions
Training is not limited to install staff alone. Our office staff have a wealth of knowledge too. Covering different types of spray foam, from their usages and different specifications to calculating U values.
It's not enough to know how to spray foam insulation, we need to know so much more.  Every house is different so we need to have a good understanding of suitability of each project. We have to consider how spray foam will interact with other building components. U value calculations and condensation risk analysis reports need to be produced for each project.  New build properties and extensions will all have different target U values, and each property will have a different make up of materials.  These differences will impact on U values and how they are calculated.
Building Projects
We can assist with your building project right from the start. We can calculate U values and provide all the required information for building control to pass off your insulation works before we commence the installation. All our insulation installs come with a 25-year warranty on completion.
Retro Fit Insulation
We can also specify insulation for a retro fit project, be it underfloor or roof insulation you require.  Most retro fit projects won't need to meet the same specification as a new build or extension. They will still need to be assessed for suitability.  As with new builds not every house is the same. A balanced approach should be taken when assessing suitability of your home for retro fit insulation. We can gather information from you on the phone or by email in the first instance and move on to a full site survey later, should it be required.