One of our latest projects was to insulate the walls and roof of a Grade II listed stone built property in Burscough. Once a station house, Burscough Bridge railway station was closed to the traveling public in 2005 and was in need of a major refurbishment.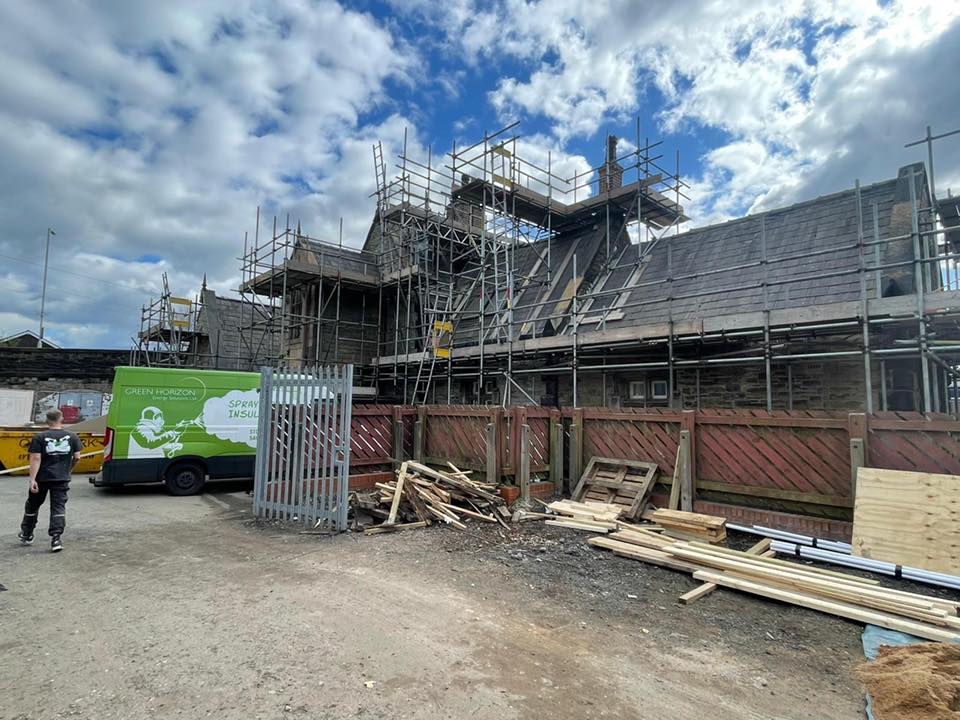 Local contractor JDC Construction & Developments ltd undertook the renovation works to bring this building back to life. Having worked with JDC previously on similar types of properties, they were confident that spray foam insulation was the perfect choice for their project, offering unrivalled air tightness, superior energy efficiency and speed of installation, they turned to us once again. We completed the works over a series of visits, fitting in with the contractors time frames and other works, in total we sprayed approx 285m2 of open cell insulation within a stud wall frame to the underside of the roof.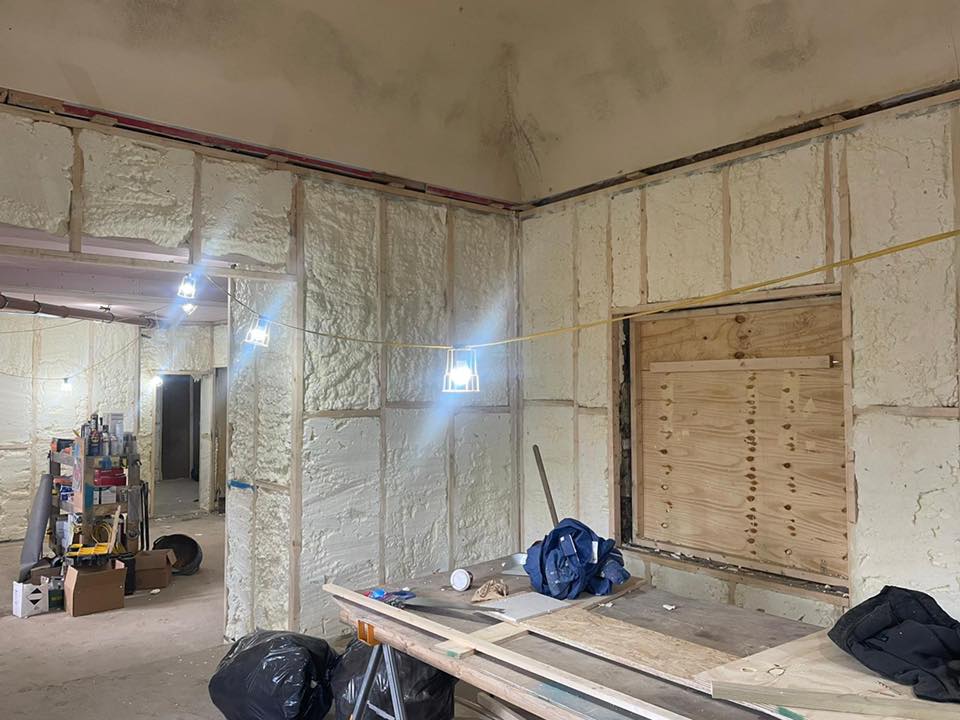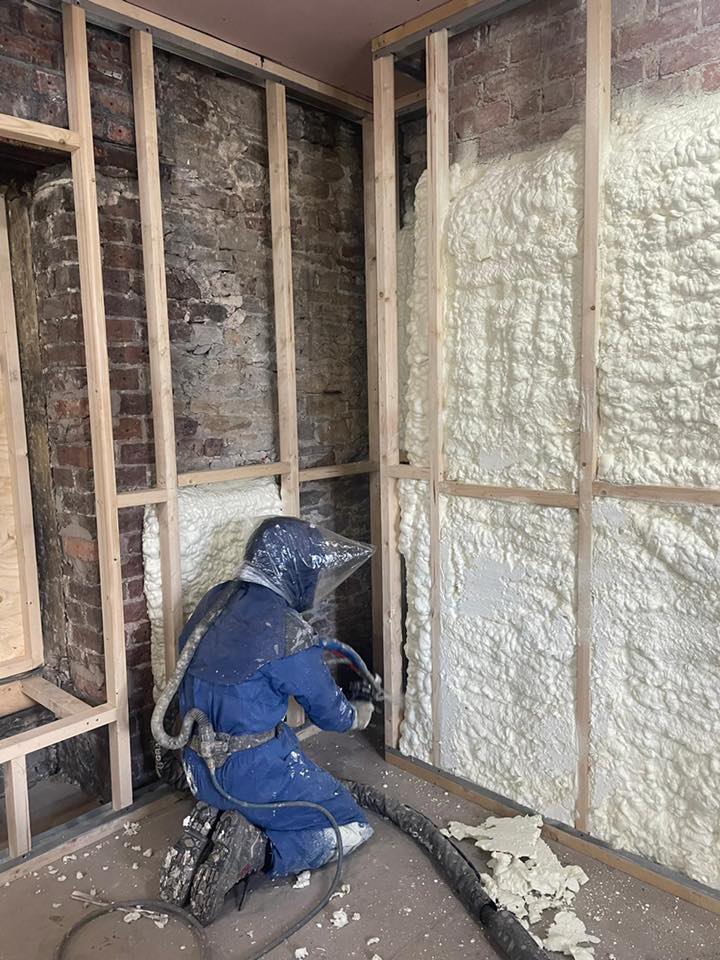 We sprayed Icynene open cell foam from Huntsman Building Solutions, BBA approved spray foam backed with a 25 year warranty.